858-455-5800
Home
Shop Online
Products
Services
Customers
Picture Gallery
Request Literature
Ask the Experts
Newsletters
FAQs
Contact Us
About Us





Guaranteed Secure
Shopping
Welcome to Atlas Equipment Company
Order Conveyor & Parts Online
Product Spotlight

Gravity Conveyor -

Low cost, flexible, easy to install and don't require any electrical connections. Used in lean manufacturing, packaging lines and shipping departments.

Belt Conveyor -

Widely used power conveyors due to quiet operation and ease of use. Applications include progressive assembly, labeling, scanning and conveying delicate items.

Hytrol's ProSort 400 Elite family of sorters is specifically designed to handle high-speed applications. The ProSort 421 is designed to sort products at a 22-degree angle where high speeds are required. With the ProSort 421, speeds of 700 FPM are possible. The ProSort 431 is designed to sort products at a 30-degree angle where close divert centers are required. With this model, speeds of 350 FPM are possible. The ProSort 421 & 431 series is offered as single-sided, diverting from either side.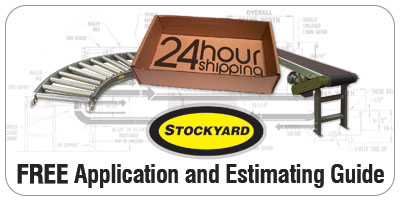 Material Handling Solution Center
Who We Are

Atlas Equipment Company was established in San Diego to provide material handling solutions to the Southern California region. By stocking high quality equipment and providing installation services with factory trained staff, we can show you how to receive the lowest total cost of ownership. For over thirty years, thousands of area companies have valued solutions that consider their operational needs, their business objectives and ultimately enhance their bottom line.

Your answer is just a call or click away!

Call 858-455-5800 or Click to Email Us - ask a question or get a quote for your individual needs.