858-455-5800
Home
Shop Online
Products
Services
Customers
Picture Gallery
Request Literature
Ask the Experts
Newsletters
FAQs
Contact Us
About Us





Guaranteed Secure
Shopping
Products: Southworth Lifts

---

Roll and Coil Cars
Southworth manufacturers a wide variety of self-propelled lifts for handling rolls and metal coils. Ideal for applications involving both relatively light coils and jumbos up to forty tons. Coil cars can be furnished with swivel tops, tilting mechanisms, spool arms, and other options.

Upenders and Tilters
Southworth upenders are designed to provide safe and efficient 90 degree repositioning of heavy, bulky loads such as material rolls. In addition, Southworth lift tables can be furnished with tilt tops for lifting or repositioning awkward materials.

Roll Handling Tables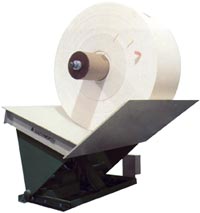 Lifting heavy rolls of paper, films, foil, and other materials for transport or for loading and unloading processing machining becomes a simple one-operator job with Southworth roll handling tables. Tables can be surface or pit mounted and combined with other Southworth products such as lowering tables and transfer cars to create complete roll handling systems.

Vertical Conveyors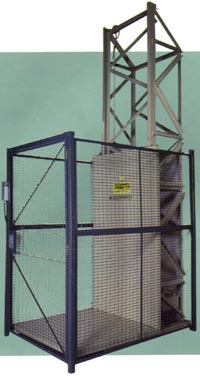 Vertical conveyors are the logical material handling solution when heavy loads must be caried over great veritcal distances. With capacities from 1,000 to 4,000 lbs or more and standard elevations up to 22 feet, vertical conveyors carry loads to lofts, basements, mezzanines, and upper stories safely and efficiently. They can be fitted with deck-mounted belt or roller conveyors for integration into automated material flow systems.

Dock Saver Lifts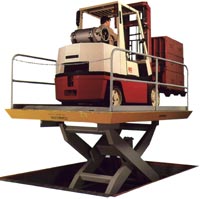 You can save the high cost of dock construction, work form any truck bed level to grade level and handle unstable loads quickly and safely with Dock Saver Lifts. These lifts can be installed indoors or outdoors and will handle all loads of up to 20,000 lbs. For applications where the height of the truck bed must be adjusted, Southworth also offers a line of extra heavy-duty truck levelers in capacities to meet even the most massive load requirements.